2014 LHM Kay French & Emerald Award Winners

Kick Off Breakfast & Lord High Mayor Announcement
Friday, March7th 9:00 a.m.
Erin City Hall
Sponsored by Heritage Bank and Rye Engineering
Live Remote brought to you by Solid Gospel 105- Phillip Chambers
Wells Creek Basin Network broadcast on Cable Channel 12- Mike Davis
Come see Lucky the Leprechaun and all the little leprechauns.
Join them for coffee, donuts, entertainment, fellowship and the grand announcement of the LORD HIGH Mayor and the Emerald Award Winners.
---
Saturday, March 8th 8:00 am
Shotgun Start for more details contact 931-721-6447
---
Shamrock Showdown UKC Event
Saturday, March 8th
Contact: Justin Ray (931) 206-0309 or Randy Hollis (931) 289-6110
Bench Show starts at 7:00; $15 entry Judge Candice Schmidt
Nite Hunt starts at 8:00; $20 entry Hunt Director: TBA
Winners will receive plaques.
Everyone welcome!

Directions:Houston County Coon Club-- Hwy 49 through Erin. Turn by vets office. Take second left. Signs
posted. GPS: 692 Midway Dr; Erin, TN 37061.
---
The Rec Club will have a "Corn Hole " Tournament on March 9th at 2:30 held at Perdue Acoustics
Contact person is Lisa Moore 931-801-1058
Cost: 20.00 per Team, 80% pay back 20% goes to the Mike Boggs & Jenna Brown Rye Scholarship fund .

---
Red River Breeze Concert
(Celtic music featuring hammered dulcimer, fiddle, tin whistle, and guitar)

Tuesday, March 11, 2014 7:00 PM
Erin United Methodist Church
Free admission/Donations accepted
Sponsored by the HCAC
---
Lord High Mayor Breakfast
by invitation for past Lord High Mayors
sponsored by Regions Bank
March 12, 8:00 am Erin City Hall
---
"Solid Gospel 105.1FM Homecoming Jubilee", Irish Day Edition
Thursday March 13th, 6:30PM
50 voices and a 10 piece live band singing all your favorite
Southern and Bluegrass Gospel Convention songs and Hymns
at Bible Baptist Church on Main Street in Erin
---
Houston County Fire Fighters 5K and Fun Run
March 8th 9:30m. www.hcfirefighters.com for information and application
You can register the day of. T-shirts will be very limited for day of race registration.
Contact for information:
Todd Davis 931-721-6569 or Donnette Stanley (931) 627-9841
---
Banquet & Auction
Friday, March 14th ,
Houston Co. High School - 6:00 pm -
till
Silent auction...
Court Square Café will cater Menu is:
Prime Rib or Stuffed Chicken Breast
Smashed Potato, Green Beans, Salad, Roll and Dessert
Social Hour at 5:00 Dinner at 6:00
Tickets $25 available at Erin City Hall 931-289-4108
Tickets Need to be purchased in advance & indicate which class you would like to sit with when you purchase your ticket.
---
March 15th Irish DAY Events
Houston County Archives will be open to the public and welcome all the visitors we can get on Irish Day!!
The Archives are located on the lower floor of the Courthouse, on the square in Erin.
---
Pancake Breakfast Locations
Saturday, March 15th
7:00am- 9:00am
Erin Church of the Nazarene
located on Main Street
6:30am- 8:30am
Erin United Methodist Church
located just off court square
proceeds go to the Bethesda Mission
---
3rd Annual Erin Fire Department Fish Fry
BASEMENT OF CITY HALL
11:00 am -3:00 pm
$10 a plate INCLUDES
3 PC. CATFISH
FRENCH FRIES
COLESLAW
HUSHPUPPIES
DRINK
---
Leprechaun Parade

Young Leprechauns are invited to help lead the parade.
They will leave from the Erin Nazarene church ahead of the Grand Parade.
Judging will begin at 10:45 am
, so parents need to arrive by 10:30.
There will be no last minute entries or judging. Leprechauns
will be judged according to costume and/or ride.
Traditions First Bank is sponsoring the prizes.
No gas powered vehicles will be permitted.

Decade of the 70's Irish Day Reunion
Fourth Annual Event
Shamrocks and Shenanigans,
Downtown Square, Erin, TN
March 15th immediately following the parade

Come join your classmates for a day of fun and reminiscing! Enjoy the parade and stop at any of the food vendors that will be available at the Irish Day Celebration and visit with friends. Reunion will last for the duration of the day long festival.
---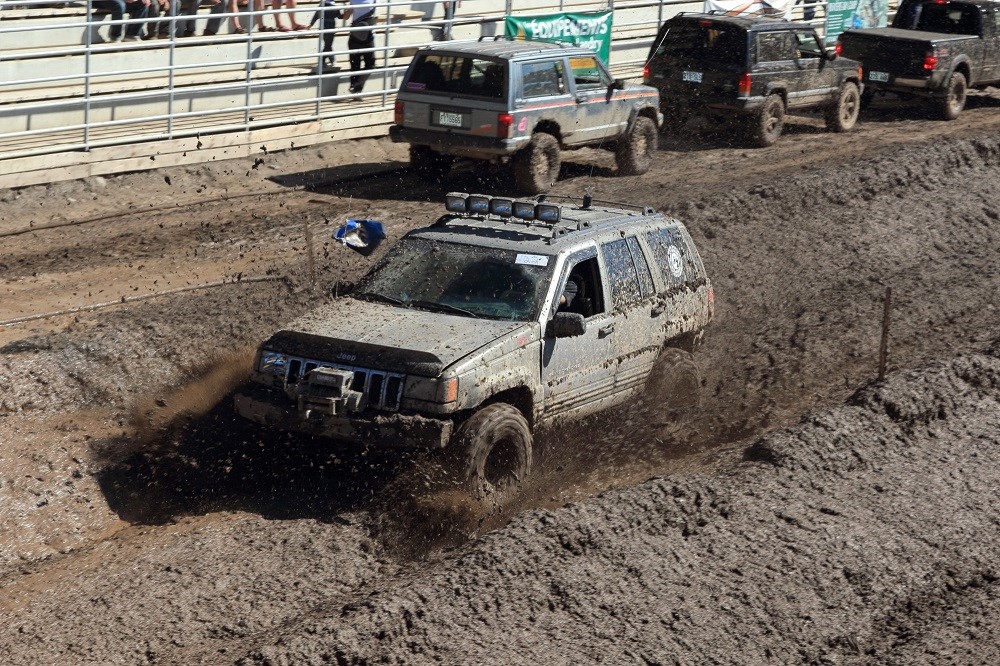 Houston County Fair Mud Drag
2:00pm held at Perdue Acoustic Show Grounds
contact Jason Schmidt 931-721-6453
---



CARNIVAL
Tuesday, March 11 – Saturday, March 15

Held nightly downtown Erin along Front St

Sponsored by Houston Co REC Club

GRAND Parade

Parade starts at 11:00am

Be aware Main Street close at 10:00am in preparation for the parade.
Parade entry forms can be found here.

THREE Stages of Entertainment thru out town for your enjoyment!